Sessions recuses himself from Russia investigations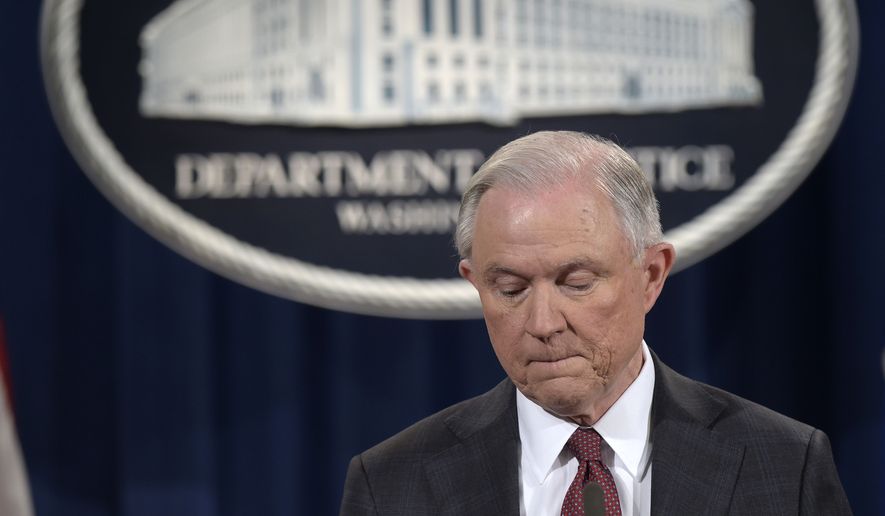 Attorney General Jeff Sessions bowed to pressure Thursday and recused himself from a Justice Department investigation into Moscow's meddling in the presidential election, but he remained adamant that his testimony at a confirmation hearing was forthright despite not disclosing contacts with the Russian ambassador.
Stepping aside from the probe into Russian hacking and alleged ties between President Trump's campaign and the former Cold War foe, however, failed
to satisfy Democrats, who are demanding Mr. Sessions resign and face perjury charges.
Mr. Sessions' decision also did not abate calls for a special prosecutor or independent counsel to probe an alleged Russia connection, despite the lack of evidence of any involvement by the Trump campaign in such efforts.