SHERIFF DAVID CLARKE BLASTS CNN'S DON LEMON: WHERE'S THE FOCUS ON BLACK-ON-BLACK VIOLENCE?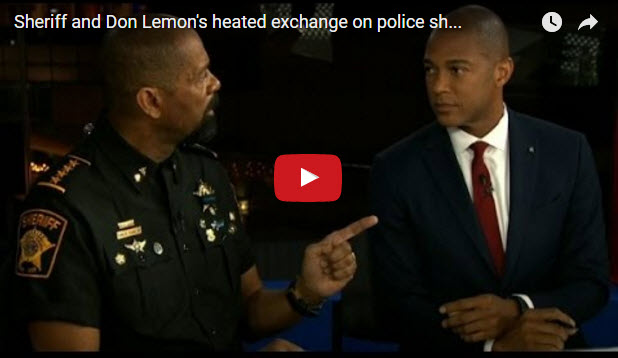 Milwaukee Sheriff David Clarke lost his patience with CNN's Don Lemon after the murder of three police officers in Baton Rouge, calling 'Black Lives Matter' a "hateful ideology" and demanding to know why the media has failed to focus on the epidemic of black-on-black violence.
Asked if he would parrot a "message of peace and coming together for the country," Clarke refused to regurgitate the usual rhetoric.
"You don't believe that for one moment do you?" Clarke asked Lemon, before continuing, "Any protests over the deaths of these cops today in Baton Rouge? Any riots or protests over the police officers in Dallas, Texas?"
"What are you asking?" responded Lemon, to which Clarke shot back, "It's a pretty simple question."
Clarke then went for the jugular of 'Black Lives Matter".