Six things we learned from the Donald Trump and Theresa May press conference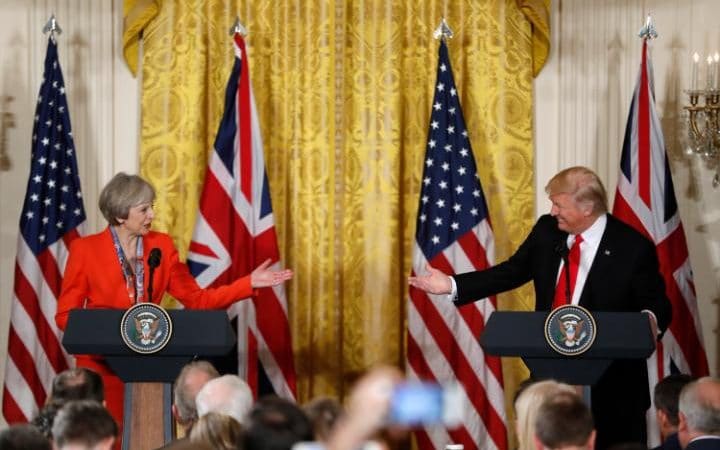 1. Mrs May secured a "100 per cent" commitment to Nato from Mr Trump
Mrs May made sure she got that on the record. During the press conference she referred to a "100 per cent commitment" he had made during their private meeting earlier in the Oval Office.
He had previously called Nato "obsolete". Mrs May said they agreed Nato was a "united bulwark of collective defence" and both nations had an "unshakable commitment" to it.
Mrs May said she agreed with Mr Trump that there should be moves to improve cyberwarfare capability. And she agreed to pressure European allies to pay more towards the cost of Nato so that the "burden is more fairly shared".
2. Mr Trump believes in torture but may not use it
Mr Trump said he does believe torture works, but he would defer to his Secretary of Defence on whether it should be used.
He said: "I have a great general who has just been appointed Secretary of Defence, James Mattis, and he has stated publicly that he does not necessarily believe in torture or waterboarding, or enhanced interrogation."