Smoking marijuana shouldn't be a disqualifying factor for federal judgeship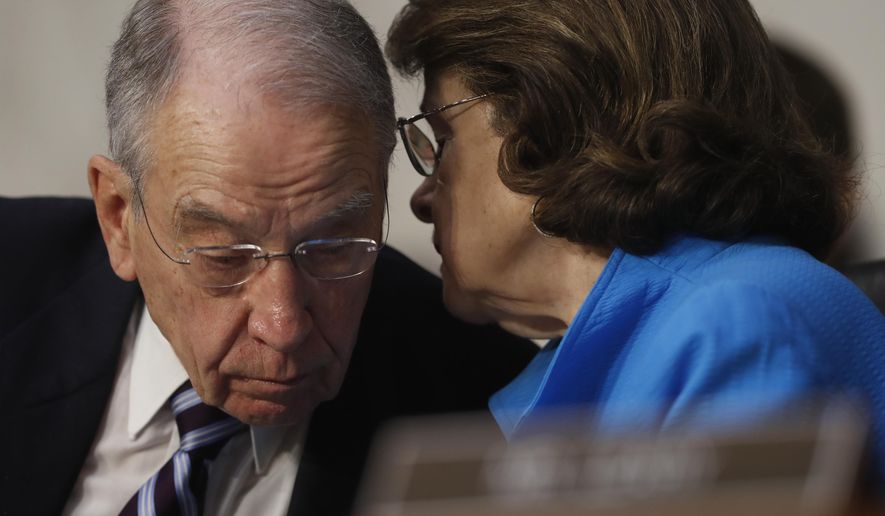 Top senators said Thursday that people who smoked pot a couple of times in their lives shouldn't be denied judgeships, saying it might soon become tough to fill the federal benches if marijuana use is considered disqualifying.
The attitude change came as the Senate Judiciary Committee debated judicial nominees and one senator said it seemed they were relaxing standards for President Trump's nominees, compared to previous presidents' picks.
Both Chairman Chuck Grassley and Sen. Dianne Feinstein, the ranking Democrat, said there's been an evolving standard in society and the committee is adjusting to it.
"If that's the sole judgment on whether somebody ought to have a judgeship or not — or maybe any other position — we may not be able to find people to fill those positions," said Mr. Grassley, Iowa Republican, adding that his own views on drug use have changed since he came to Congress three decades ago.