Soros and liberal groups seeking top election posts in battleground states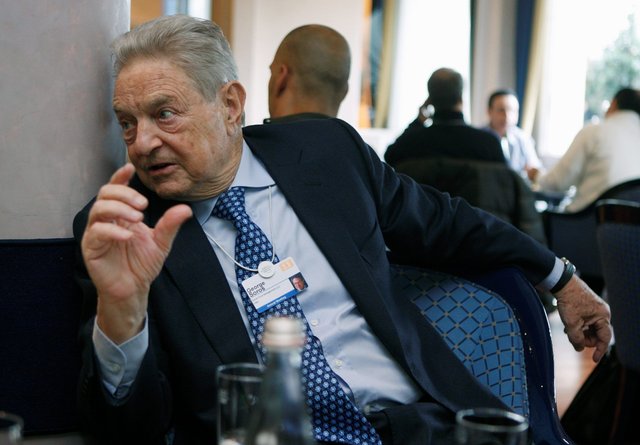 By Chuck Neubauer-The Washington Times
A small tax-exempt political group with ties to wealthy liberals like billionaire financier George Soros has quietly helped elect 11 reform-minded progressive Democrats as secretaries of state to oversee the election process in battleground states and keep Republican "political operatives from deciding who can vote and how those votes are counted."
Known as the Secretary of State Project (SOSP), the organization was formed by liberal activists in 2006 to put Democrats in charge of state election offices, where key decisions often are made in close races on which ballots are counted and which are not.
The group's website said it wants to stop Republicans from "manipulating" election results.
"Any serious commitment to wresting control of the country from theRepublican Party must include removing their political operatives from deciding who can vote and whose votes will count," the group said on its website, accusing some Republican secretaries of state of making "partisan decisions."
SOSP has sought donations by describing the contributions as a "modest political investment" to elect "clean candidates" to the secretary of state posts.
Named after Section 527 of the Internal Revenue Code, so-called 527 political groups — such as SOSP — have no upper limit on contributions and no restrictions on who may contribute in seeking to influence the selection, nomination, election, appointment or defeat of candidates to federal, state or local public office. They generally are not regulated by the Federal Election Commission (FEC), creating a soft-money loophole.
While FEC regulations limit individual donations to a maximum of $2,500 per candidate and $5,000 to a PAC, a number of 527 groups have poured tens of millions of unregulated dollars into various political efforts.
SOSP has backed 11 winning candidates in 18 races, including such key states as Ohio, Nevada, Iowa, New Mexico and Minnesota.
"Supporting secretary of state candidates with integrity is one of the most cost-efficient ways progressives can ensure they have a fair chance of winning elections," SOSP said on its website, adding that "a relatively small influx of money — often as little as $30,000 to $50,000 — can change the outcome of a race."
To read more, visit:Â http://www.washingtontimes.com/news/2011/jun/23/section-527-works-to-seat-liberals-as-election-ove/