Speaker Boehner faces tough test on $260 billion transportation bill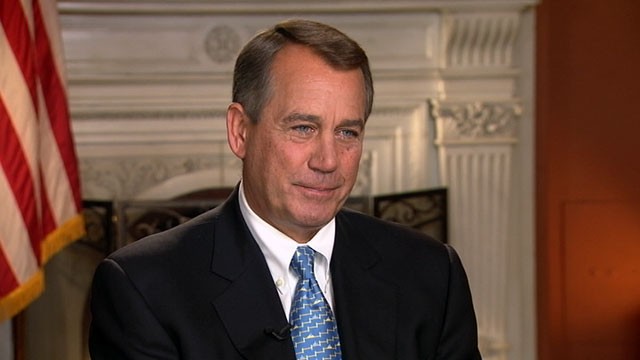 By Keith Laing , The Hill
Speaker John Boehner (R-Ohio) faces a difficult task in winning House approval of a $260 billion transportation bill that has come under attack from the right and the left.
The transportation measure is being framed as the House GOP's jobs bill, making it critically important to Boehner and his party that it get through the lower chamber.
Yet Boehner will probably have to do it with only Republican votes, and many conservatives are skeptical the nation can afford the expensive legislation at a time of high deficits.
Democrats made clear in a nearly 16-hour committee hearing this week that they are out to slam the brakes on the legislation. No Democrats approved the measure in a committee vote this week, and one Republican, Rep. Tom Petri (R-Wis.), joined them in opposing it.
Amplifying the pressure on the GOP was the news Friday that the national unemployment rate had dropped to 8.3 percent, its lowest level since the beginning of the Obama administration.
The figures give new momentum to Obama and Democrats, who will argue Obama's policies are paying off. Republicans argue Obama's policies are hurting the economy, and they want to provide their own policy answers.
The transportation bill, which would authorize new domestic drilling for oil and gas to pay for highways, rails and bridges, is a key to their messaging efforts.
Conservative activists, however, are arguing the transportation bill is too expensive.
"As Congress gears up for another year, reining in spending and debt should top the agenda, but one issue heading squarely against that priority is reauthorization of the transportation program," the conservative Heritage Foundation said this week on a post on its website.
"It is past time for Washington to stop spending money on wasteful projects and to live within its means," the blog post continued. "This should start with the first major opportunity of the year: reauthorization of the transportation program. Rather than increasing spending and then looking for new sources of revenue to pay for it, Congress should eliminate wasteful transportation programs and reduce spending so that the program lives within its means."
Daniel Horowitz at the Madison Project also ripped the bill.
To read more, visit:Â http://thehill.com/blogs/transportation-report/highways-bridges-and-roads/208733-boehner-faces-tough-test-on-260b-transportation-bill