Spending showdowns will test 112th Congress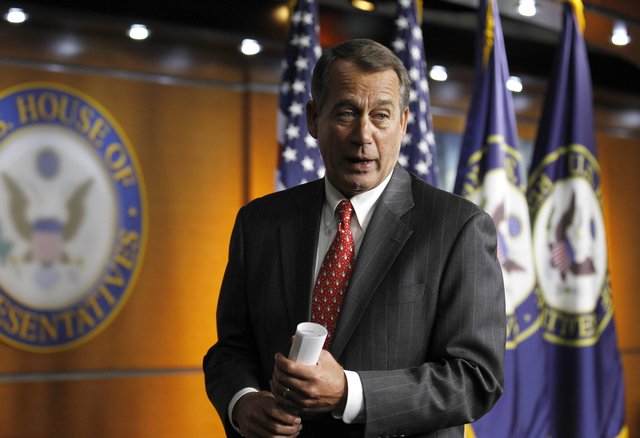 By Charles Babington-Associated Press
WASHINGTON (AP) — Two early showdowns on spending and debt will signal whether the new Congress can find common ground despite its partisan divisions or whether it's destined for gridlock and brinkmanship that could threaten the nation's economic health.
Not all of the bickering in the 112th Congress that convenes Wednesday will be between Republicans and Democrats. House Republicans, back in power after four years in the minority, will include numerous freshmen whose unyielding stands on the deficit, in particular, could severely test soon-to-be Speaker John Boehner's ability to bridge differences and pass major bills.
His first big challenge will come in February, when Congress must pass a huge spending bill to keep the government running. Many House Republicans — veterans and newcomers alike — have pledged to cut discretionary domestic spending by up to $100 billion.
Even if they agree on a plan, it probably will be changed by the Senate, where Democrats will hold 53-47 edge. And President Barack Obama can veto almost any bill he opposes during the next two years.
Before Boehner, R-Ohio, deals with Democrats' objections, he may have trouble getting his own 241-member caucus to agree on what to cut, and how deeply. Republicans have a history of promising far more cuts in spending than they deliver. Some conservative activists and commentators are tired of it.
"They love to cut taxes but cannot bring themselves to cut spending," Kevin Williamson wrote in National Review Online. "It's eat dessert first and leave the spinach on the table."
To read more, visit: Spending showdowns will test new Congress