Supreme Court split on Obama amnesty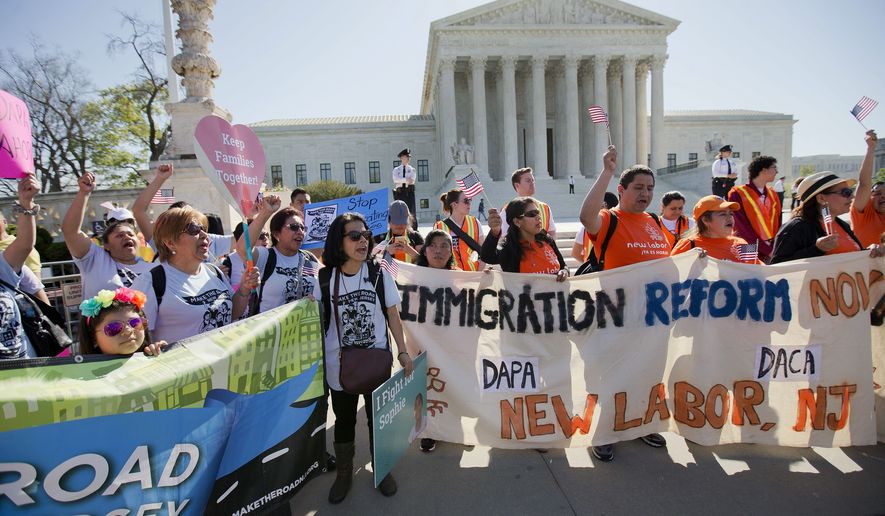 A deeply divided Supreme Court grappled Monday with President Obama's deportation amnesty, as conservatives said the White House was encroaching on Congress' lawmaking powers, but liberal justices saying the court should stay out of the fight, leaving the president with a free hand.
Outside the courthouse, thousands of Hispanic rights activists rallied, shouting slogans in Spanish and English as they demanded leniency from the justices. The activists also vowed political retribution on Congress, particularly on Republicans, if Mr. Obama loses the case.
Things were much more sedate inside the courtroom, where attorneys sparred with the justices over the intricacies of immigration law and what Congress intended when it said illegal immigrants should be deported — but gave the president only enough money to kick out a small fraction.
Texas and 25 other states said it's time for the high court to get involved, and they appeared to have allies among the four Republican-appointed justices, who questioned where Mr. Obama derived the power to grant tentative legal status.