Supreme Court turns away challenge to state bans on assault weapons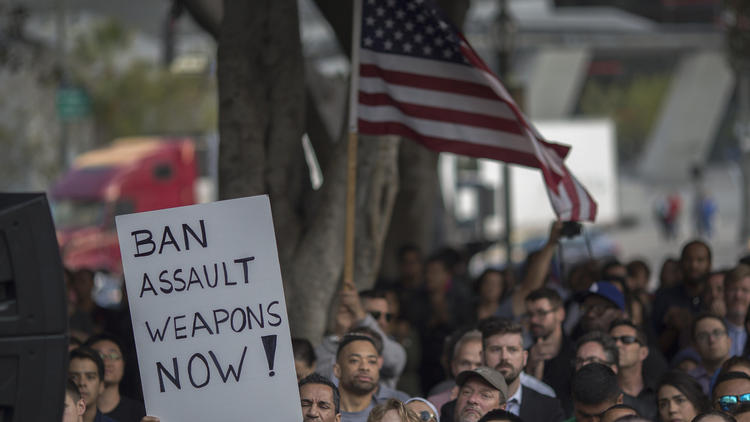 The Supreme Court turned away another challenge to state laws banning the sale of rapid-fire assault weapons on Monday, a victory for gun control supporters at a time of heightened public concern over the issue.
Without comment or a dissent, the justices dismissed appeals from gun-rights advocates in Connecticut and New York who contended the state bans violated their rights under the 2nd Amendment.
The court's action came as no surprise. In December, the justices had turned down a similar appeal in a case from Highland Park, Ill., but over the dissents of Justices Antonin Scalia and Clarence Thomas.
The high court's refusal to even consider the claim that the 2nd Amendment includes the right to own a rapid-fire weapon strongly suggest the majority of justices see the Constitution's protection of gun rights as more limited than many gun-rights advocates maintain.