Supreme Court upholds 'one person, one vote'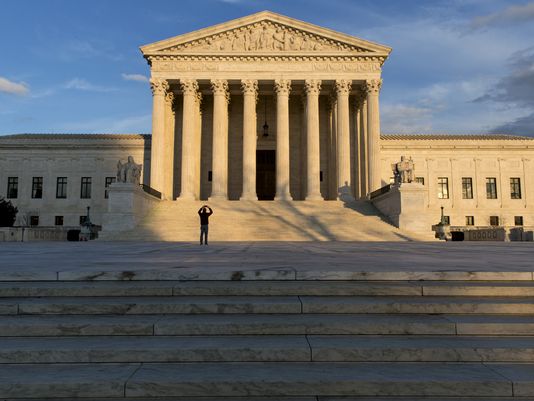 The Supreme Court refused Monday to change the way state and municipal voting districts are drawn, denying an effort by conservatives that could have increased the number of rural, mostly white districts at the expense of urban, largely Hispanic ones.
The "one person, one vote" case was among the most consequential of the high court's term, and once again the court's liberal wing won out. The unanimous ruling left intact Texas' method — followed by nearly all states — of counting all residents when drawing state and local voting districts.
Challengers had argued only eligible voters should be counted, a method that would have allowed states to ignore non-citizens and others who do not vote, including children. In most cases, that would have helped Republican candidates and hurt Democrats. More people would be packed into diverse districts, thereby creating more districts dominated by whites.
If the court had ruled that districts should be based on eligible voters rather than total population, states with large numbers of non-citizens would have seen the biggest change — Texas, California, New York, New Jersey, Arizona and Nevada among them. Cities such as Chicago and Miami also would have been affected.