Susan Rice asked for "unmasking" for national security, source says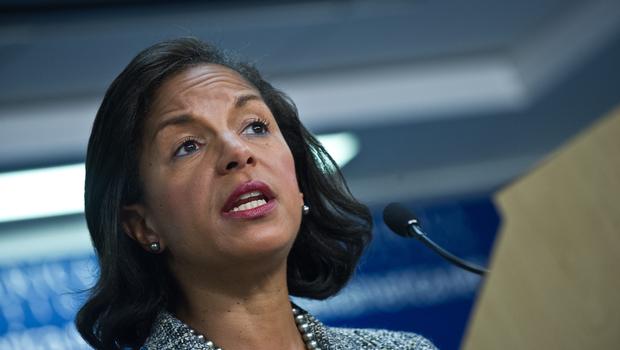 Then-National Security Adviser Susan Rice did at times ask that certain names in intelligence reports be "unmasked" in order to understand the context in which they were mentioned in intelligence reports, a former national security official told CBS News.
Rice asked for the identities of those Americans picked up during surveillance of foreign nationals when it was deemed important context for national security, and she did not ask that the information be disseminated broadly, according to this former official.
A Monday report by Bloomberg's Eli Lake said that Rice requested the unmasking of Trump officials. Names of Americans swept up incidentally in the collection of intelligence are normally masked, or kept redacted, in intelligence briefings. However, the law provides for much leeway when it comes to unmasking by National Security Council officials, which suggests that Rice's request was legal.
This type of request was not a special practice related to the Trump transition team, though the former official did not dispute the reporting by Bloomberg.