Syrian Surge! "Refugees Flood into U.S. at rate of 358 per week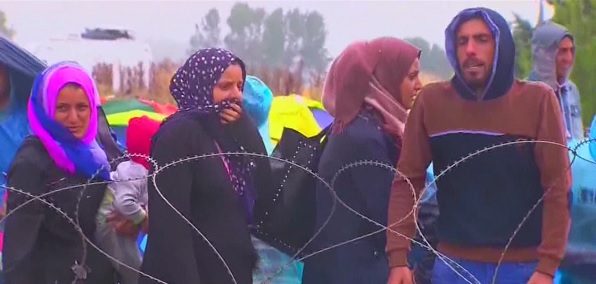 A flood of Muslim refugees from Syria, an average of 358 per week to be exact, is expected to arrive in the United States between now and the end of the fiscal year on Sept. 30.
The Obama administration has decided to implement a "surge" in Syrian refugees, fast-tracking the arrival of those fleeing civil war in that country to make good on its commitment of bringing 10,000 by the end of fiscal 2016.
The "surge" is needed because the administration has delivered only 1,411 in the first six-and-a-half months of the year.
The Obama administration's scripted answer for anyone who questioned its ability to screen Syrian "refugees" was that they are the "most thoroughly vetted" of all immigrants, going through an arduous process that takes 18 to 24 months to complete.