Tea Party Gets Early Start on G.O.P. Targets for 2012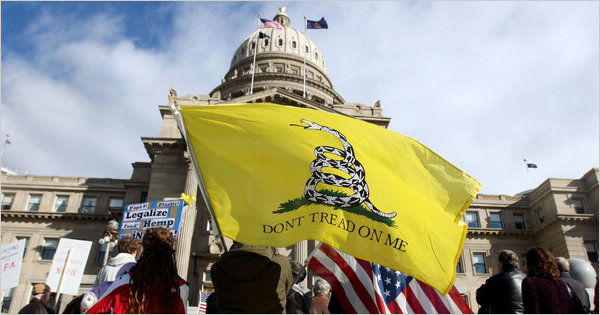 By KATE ZERNIKE, The New York Times
Leaders of more than 70 Tea Party groups in Indiana gathered last weekend to sign a proclamation saying they would all support one candidate — as yet undetermined — in a primary challenge to Senator Richard G. Lugar, the Republican who has represented the state since 1977.
They are organizing early, they say, to prevent what happened last year, when several Tea Party candidates split the vote in Republican Senate primaries, allowing the most establishment of the candidates to win with less than 40 percent.
The meeting in Sharpsville was hardly the exception. Just three months after the midterm elections, Tea Party organizers are preparing to challenge some of the longest-serving Republican incumbents in 2012.
In Maine, there is already one candidate running on a Tea Party platform against Senator Olympia J. Snowe. Supporters there are seeking others to run, declaring that they, too, will back the person they view as the strongest candidate to avoid splitting their vote. In Utah, the same people who ousted Senator Robert F. Bennett at the state's Republican convention last spring are now looking at a challenge to Senator Orrin G. Hatch.
The early moves suggest that the pattern of the last elections, in which primaries were more fiercely contested than the general election in several states, may be repeated.
They also show how much the Tea Party has changed the definition of who qualifies as a conservative. While Ms. Snowe is widely considered a moderate Republican, Mr. Hatch is not. Mr. Lugar, similarly, defines himself as a conservative. He argues that he has consistently won praise from small-business groups, supported a balanced budget amendment and pushed for a reduction in farm subsidies and the closing of agricultural extension offices as part of an effort to reduce unnecessary spending — all initiatives that fall under the smaller government rubric of the Tea Party.
"Some of this is a feeling that it's time for new blood," said Brendan Steinhauser, an organizer with FreedomWorks, a national group that has worked with Tea Party groups on several primary challenges.
Mr. Lugar said at a breakfast with reporters this month that he believed that many Tea Party supporters were motivated by anger "about how things have turned out for them." They want to express themselves, but their complaints often boil down to nothing more specific, he said, than "we want this or that stopped, or there is spending, big government."
"These are all, we would say, sort of large cliché titles," he said, "but they are not able to articulate all the specifics."
The advocates in Indiana, which national Tea Party groups say has the most organized of the primary efforts, point to Mr. Lugar's push for the New Start nuclear treaty, which the Senate approved in December; his sponsorship of the Dream Act, which would grant a path to citizenship for limited groups of illegal immigrants; and his votes for President Obama's picks for the Supreme Court, Justices Sonia Sotomayor and Elena Kagan.
To read more, visit: http://www.nytimes.com/2011/01/30/us/politics/30teaparty.html?src=twrhp