Ted Cruz In Colorado To Support Darryl Glenn For U.S. Senate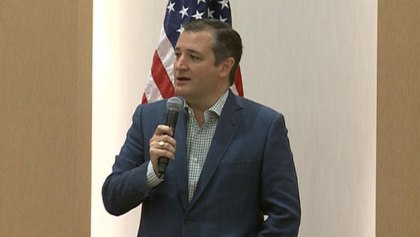 Former Republican presidential candidate Ted Cruz was campaigning in Colorado on Monday for a U.S. Senate candidate. Sen. Cruz has thrown his support behind Darryl Glenn.
Glenn isn't a familiar name in the Denver metro area. He's an El Paso County commissioner who emerged from virtual obscurity when he gave a rousing speech at the Republican state convention. Two months later there's a strong possibility he could become the GOP nominee in a race that could flip control of the U.S. Senate.
"When Colorado elects Darryl this state will have an extraordinary delegation of two young talented principal senators fighting side by side," Cruz said.
Cruz would have some believing Glenn is another Sen. Cory Gardner, who upset incumbent Mark Udall two years ago. But he's not.