Texas county agrees to remove crosses from patrol vehicles to settle lawsuit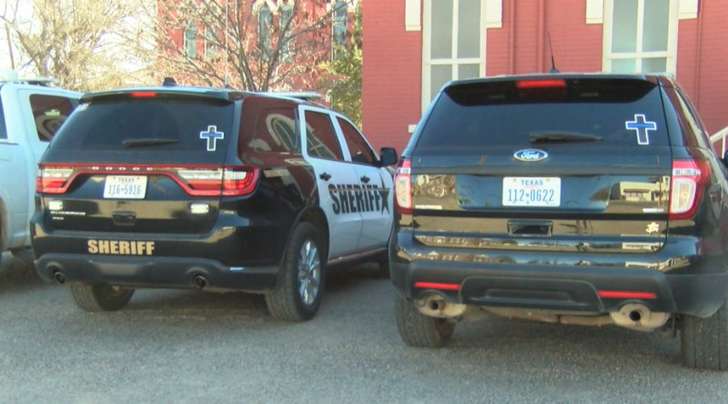 A Texas county agreed Monday to remove the display of Christian crosses on sheriff's vehicles to settle a lawsuit with an atheist group.
The Austin American-Statesman reported that Brewster County officials agreed to pay the Freedom From Religion Foundation nearly $22,000 in legal fees and $400 in other court costs. The settlement was approved last week.
According to the paper, two other atheists who joined the group's lawsuit against the county both received $1 each "for past constitutional violations."
Greg Hudson, a lawyer for Brewster County and Sheriff Ronny Dodson, told the paper the settlement reflected a policy that was instituted in March which banned political, religious, commercial and personal symbols from county vehicles. The ban was approved three weeks after the Freedom From Religion Foundation filed its lawsuit.