Texas: What to Watch in the First Primaries of 2014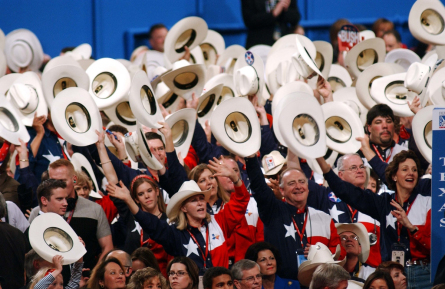 The nation's first primary election of the 2014 cycle arrives today, and Lone Star State campaigns have braced themselves for low turnout thanks to unusually frigid weather.
Or as they say in some parts of Texas, it's colder than a tin toilet in the Yukon.
Few places are prepared to handle ice and 30-degree temperatures, which could keep voters at home. As a result, many campaigns predict early voting and early media buys will have an outsized influence on the primaries.
A candidate must receive a majority of the vote to win Tuesday's primary outright. Otherwise, the top two candidates will advance to a May 27 runoff.
Polls close at 8 p.m. EST. Here are six things to watch as results come in:
1. Does John Cornyn break 60 percent?
Hardly anyone in Texas politics says Senate Minority Whip John Cornyn faces true electoral trouble. Rep. Steve Stockman launched a disorganized, eleventh-hour challenge against him — and few in the GOP take the congressman's attempt seriously.