The 7 Best Lines From Thursday Night's Charity Dinner With Trump And Clinton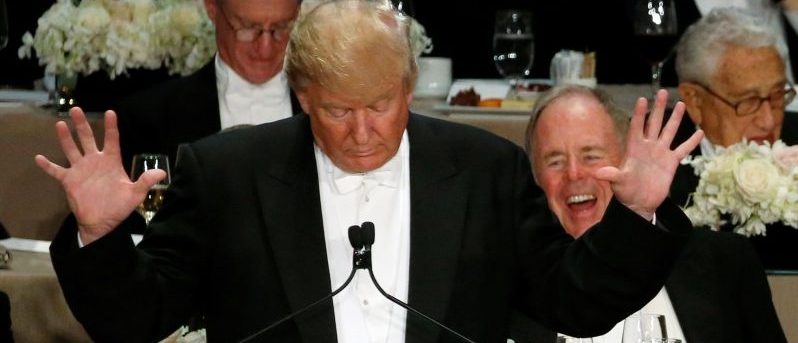 Thursday night the presidential candidates took a break from the campaign trail to speak at the Alfred E. Smith Memorial dinner. The event takes place annually in New York City, and benefits Catholic charities for children in poverty.
Since 1945, the year of the first dinner, only two presidents — Bill Clinton and Harry Truman — have not spoken at the dinner.
Below are some of the night's more notable zingers.

Hillary Clinton

1. "It's a treat for all of you, too, because I charge a lot for speeches like this."