The Raid on an Oil Tanker by the Navy SEALS Ordered by Obama Himself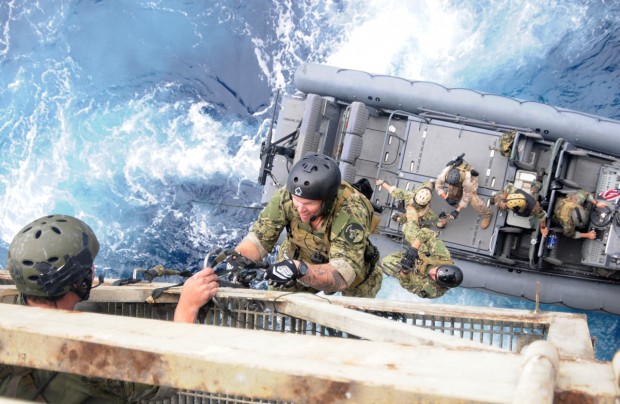 U.S. Navy SEALs boarded and seized control of an oil tanker Sunday night that was held by Libyan rebels off the Cyprus coast.
The mission was approved by President Obama, according a Pentagon press statement.
"The boarding operation, approved by President Obama and conducted just after 10 p.m. EDT on March 16 in international waters southeast of Cypress, was executed by a team of U.S. Navy SEALs attached to Special Operations Command Europe," Rear Adm. John Kirby, Pentagon Press secretary, said Monday.
The elite special forces seized the tanker – held by three Libyan rebels – after it evaded a naval blockade and the ship sailed out of a Libyan port. The Department of Defense said no one was injured in the operation.