'The Times is DEAD': Trump calls for resignation of those 'involved in the Kavanaugh SMEAR story'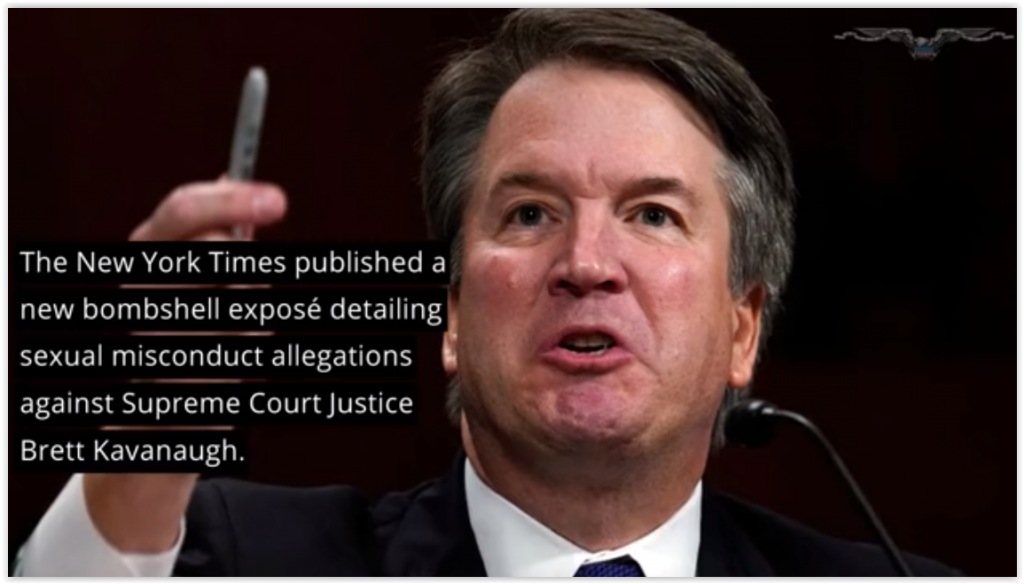 President Trump called for the resignations of everyone involved in the New York Times story about a previously unknown allegation of sexual misconduct by Justice Brett Kavanaugh.
"I call for the Resignation of everybody at The New York Times involved in the Kavanaugh SMEAR story," Trump tweeted Monday, "and while you're at it, the Russian Witch Hunt Hoax, which is just as phony! They've taken the Old Grey Lady and broken her down, destroyed her virtue and ruined her reputation. She can never recover, and will never return to Greatness, under current Management."
The Times ran a preview of a book about the allegations against Kavanaugh on Saturday. In their initial story, Max Stier, a Yale University classmate, claimed he witnessed Kavanaugh make inappropriate sexual contact with a female student. Stier said he informed the FBI, but they did not investigate it.
The Times later added an editor's note saying they "did not include one element of the book's account regarding an assertion by a Yale classmate that friends of Brett Kavanaugh pushed his penis into the hand of a female student at a drunken dorm party. The book reports that the female student declined to be interviewed and friends say that she does not recall the incident."
The initial story resulted in many Democratic presidential candidates to call for Kavanaugh's impeachment from the nation's highest court.