Three out of five Texans support secession if Hillary becomes president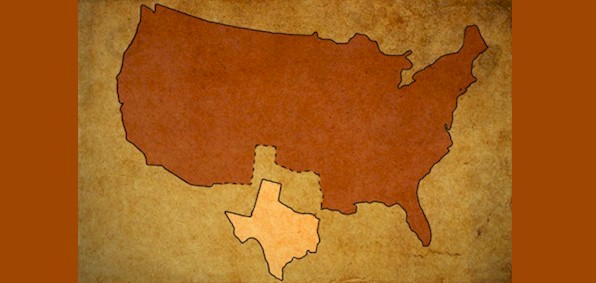 If anyone needs proof that the presidential race between Donald Trump and Hillary Clinton truly is dividing the country, they should look to Texas.
According to poll results from Public Policy Polling released Tuesday, three out of five Texans said they would support seceding from America if Hillary Clinton becomes president.
The left-leaning polling firm learned Donald Trump leads 50 percent to Hillary Clinton's 44 percent after polling Texans. According to the polling results from PPP, only one out of four Texans support seceding from America generally. But when faced with the possibility of a President Hillary Clinton, a majority of Texans said they'd rather leave.
PPP is known for asking offbeat and sometimes humorous questions. In December, the firm discovered 30 percent – about one out of three – Republican primary voters supported bombing Agrabah, the fictional Arabian city from Aladdin. The survey didn't ask if people knew Agrabah doesn't actually exist.