Tim Pawlenty Shows Two Sides of a Vice Presidential Contender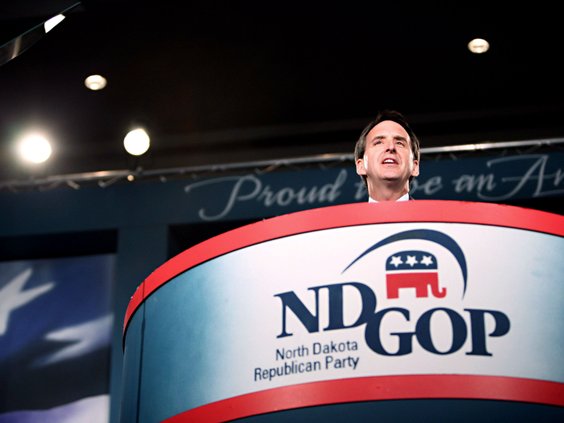 By SHUSHANNAH WALSHE, ABC News
On a day when Mitt Romney surrogates and vice presidential contenders were spread out all over the country, Tim Pawlenty showed two very different sides of himself as a possible running mate.
Dressed in a blue checkered shirt and jeans, he first held a small roundtable with "sports parents" at a local ice rink in Cary, before holding a much larger rally opening a campaign office in Raleigh.
At the Polar Ice Rink, he listened to voters about their concerns and pledged to take them back to the presumptive GOP nominee.
At the rally, it was a much more revved up Pawlenty, one rarely seen during his television appearances on behalf of Romney, attacking President Obama's record.
"I don't know about you, but I'm tired of hearing his teleprompter speeches and no results. His big fancy speeches from four years ago and since, those speeches, those words, they don't put gas in our cars, do they?" Pawlenty asked the crowd, to screams of, "No!"
He continued the back and forth: "And his teleprompter speeches don't pay the mortgage, do they? And President Obama's teleprompter speeches don't pay our health insurance premiums, do they? And they don't get our loved ones, our friends and our neighbors, a job in the country, do they? We've got a problem, because we've got a president who's all foam and no beer."
At the ice rink he was much more subdued, listening to the parents as a next door neighbor would, not the fiery politician usually required of a running mate, but at both events he spoke about his past struggles.
"I grew up in a meat packing town," Pawlenty told the parents, but again repeated it during the rally. "My mom died when I was in 10th grade and my dad lost his job soon after."
He added that he understood what it's like when a family is focused on, "Am I going to have a job?"
They were brief mentions, but it's a family life that stands in stark contrast to Romney's wealthy background.
During the roundtable, one of the parents, Christine Godeaux told Pawlenty she needed to hear more from Romney. In an almost pleading tone she told him because "he's not Obama" is good enough for her, but not enough to make others vote for the former Massachusetts governor, especially those "afraid of change."
"I want to know specifically what his plan is," Godeaux said, adding she wanted to know what Romney was going to do on day one.
ABC News asked Godeaux after if she had seen Romney's series of "On Day One" ads and she said she had, but it wasn't enough detail for her.
To read more, visit:Â http://abcnews.go.com/Politics/tim-pawlenty-shows-sides-vice-presidential-contender/story?id=16879673#.UBVGeLSud8E