To resolve North Korean crisis, Trump is making China choose between a carrot and a stick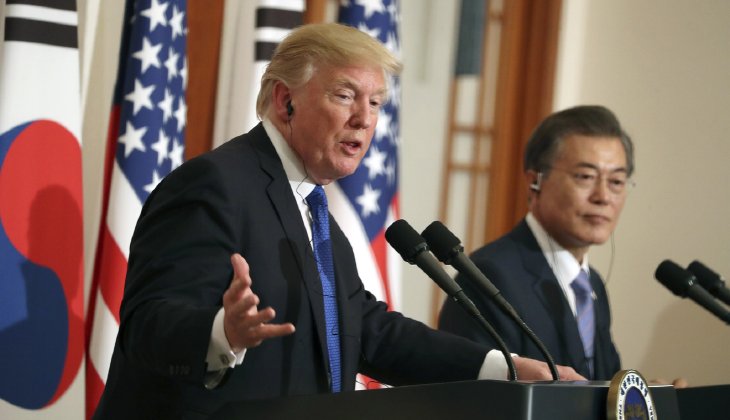 President Trump seems to think the U.S. might be on the verge of diplomatic breakthrough with North Korea.
As Trump explained at a Seoul press conference Tuesday, "I really believe that it makes sense for North Korea to come to the table and to make a deal that's good for the people of North Korea and the people of the world. I do see certain movement, yes. But let's see what happens."
Those words strike a sharp contrast with Trump's previously aggressive rhetoric towards North Korea: "rocket man," "fire and fury," etc. So, what's changed?
I suspect that Trump senses China might be close to getting North Korea to the negotiating table. The best evidence for this supposition comes from what Trump said later in his press conference, when he added, "I want to just say that President Xi – where we will be tomorrow, China – has been very helpful. We'll find out how helpful soon. But he really has been very, very helpful. So, China is out trying very hard to solve the problem with North Korea."