Together 2016 aims to unify 1 million Christians in prayer on National Mall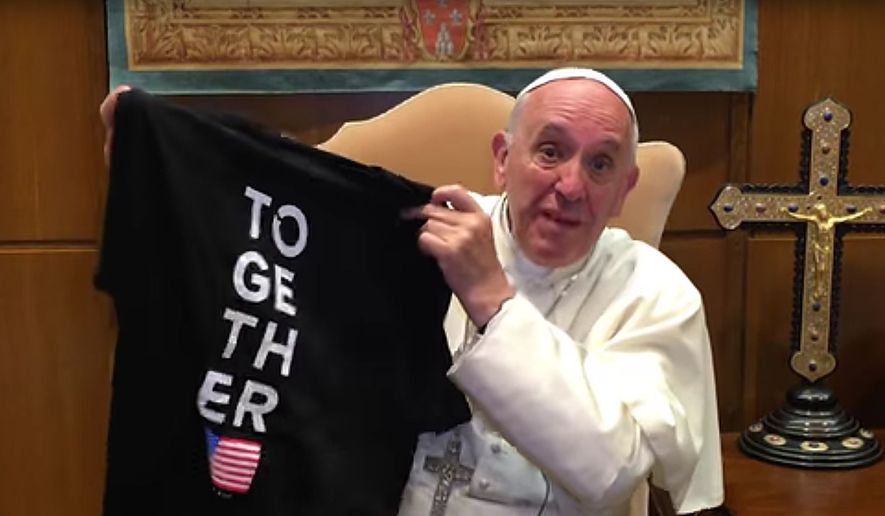 Pope Francis held up a black T-shirt adorned with an American flag last week on YouTube and urged young people to journey to Washington, D.C., this month.
"Wear this T-shirt in unison, and respond to the great restlessness," Francis said in a video announcement. "I invite you to a great gathering. Jesus is waiting for you."
The T-shirt is paraphernalia for an event called Together 2016, which aims to be one of the biggest gatherings of Christians in American history.
The goal of Together 2016 is to get 1 million Christians to journey to the National Mall on July 16 for a day of unifying prayer. Nick Hall, the founder of the movement, hopes to unite people of all kinds.