Top Republican urges against speculation after early leaks on FISA report findings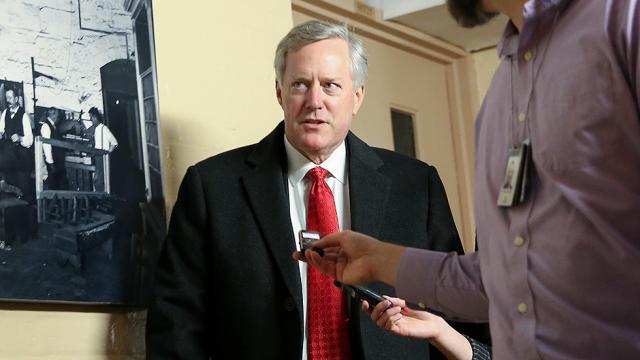 Rep. Mark Meadows, R-N.C., on Monday downplayed leaked reports that said the Justice Department's inspector general's probe into the start of the FBI's Russia investigation determined that there was enough information to justify the agency's probe into members of the Trump campaign.
Meadows was asked about a report in the Washington Post that said Inspector General Michael Horowitz's report justified the FBI's action at the time. The New York Times, citing two unnamed sources, reported that the findings are expected to contradict some of the theories that President Trump has mentioned.
The former chairman of the House's Freedom Caucus said that all the reports are "based on speculation on information which has been leaked."
"There is little doubt in my mind that it will not be one the FBI's finest days when the report is released," he said. "No one other than Horowitz and his team knows what's in the report and they have left no stone unturned."