Trade war fears fizzle as Trump strikes deal with EU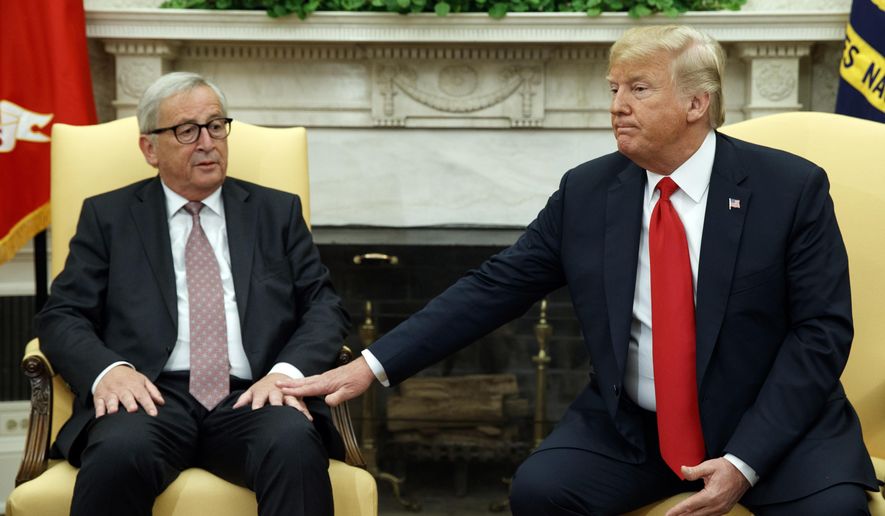 Rampant fears of a trade war with Europe fizzled Wednesday when President Trump unexpectedly extracted a zero-tariff agreement from the European Union.
Mr. Trump and European Commission President Jean-Claude Juncker emerged from a White House meeting having backed away from a tit-for-tat tariff fight that threatened to punish automakers, farmers and consumers on both sides of the Atlantic.
They agreed to hammer out a deal to eliminate all tariffs and trade barriers and eliminate all subsidies on non-auto industrial goods, which closely mirrored the deal proffered by Mr. Trump.
"This was a very big day for free and fair trade," Mr. Trump said while announcing the deal with Mr. Juncker at his side in the Rose Garden.