Trump accuses Democrats of going 'AWOL' in immigration talks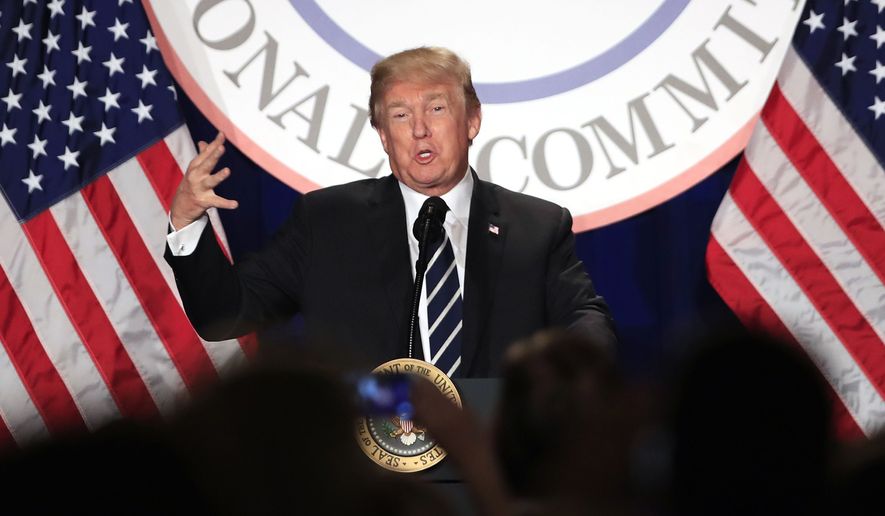 President Trump blamed Democrats for being "AWOL" in the immigration debate but predicted his plans to fix DACA and secure the border still had a chance of succeeding.
"Our immigration situation, I think it has a chance," Mr. Trump said in remarks to the Republican National Committee winter meeting Thursday evening in Washington.
Mr. Trump has offered a compromise that would put 1.8 million illegal immigrant "Dreamers" on a 12-year path to citizenship in exchange for a $25 billion trust fund to build the wall, and end to the Visa Diversity Lottery and limits on family-based chain migration.
But Democrats are balking.
Both sides are looking to a scaled-down agreement that provides some border security and a legal status short of citizenship to the Dreamers — illegal immigrants who came to the U.S. as children and will soon lose legal status granted under the Obama-era Deferred Action for Childhood Arrivals (DACA).