Trump administration opens sweeping trade investigation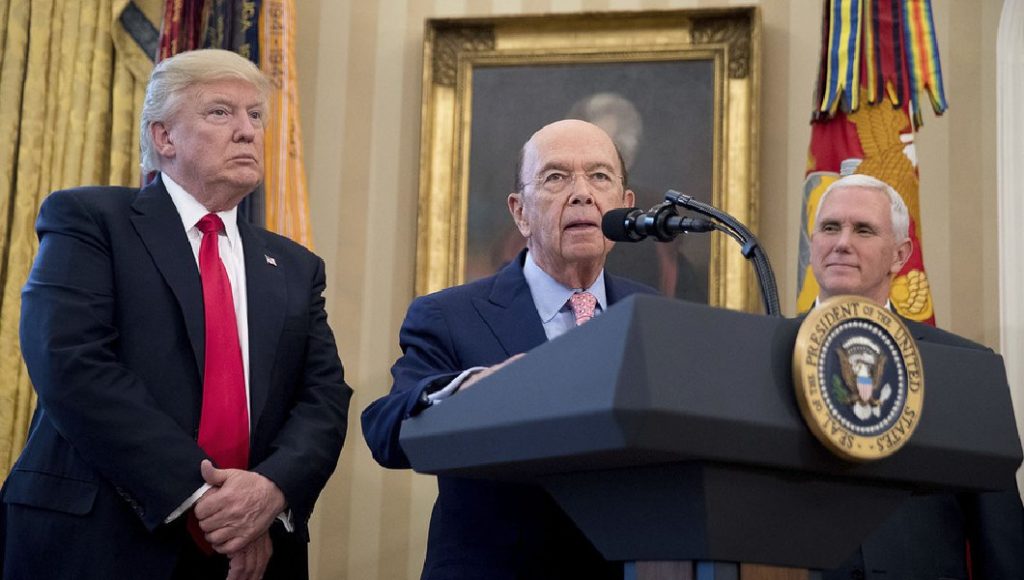 Secretary of Commerce Wilbur Ross said Thursday that the Trump administration has initiated a sweeping investigation of how trade has affected national security and the U.S. economy.
"Last night the Department of Commerce initiated an investigation under section 232 of the Trade Expansion Act of 1962," Ross told reporters at the White House on Thursday. "That authorizes the secretary of commerce to conduct comprehensive investigations to determine the effects of imports of any particular item into the United States on the security of the country."
Ross highlighted the problem rampant foreign steel imports have created for U.S. manufacturers, noting the investigation would look in part at whether the domestic industry currently has the ability to meet the needs of the military as it prepares to ramp up production of tanks, aircraft and naval ships.
"No decision has been made to take any concrete actions as yet," Ross said.