Trump Building Alliances with Congressional GOP Today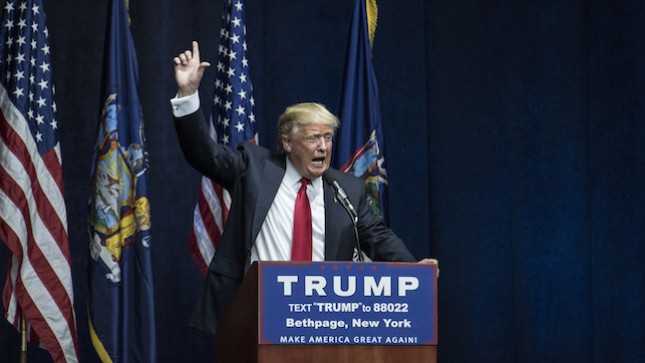 Donald Trump's campaign huddled with House Republicans on Capitol Hill on Thursday in an attempt to win more lawmaker support for his campaign for president.
The press for congressional support also comes as the Republican front-runner battles Sen. Ted Cruz (R-Texas) for delegates on the way to a GOP convention that may decide who the party's standard-bearer will be in the fall.
Trump has been losing to Cruz in the hand-to-hand fight for delegates, and the meeting suggests his campaign operation is trying to better its efforts at working with officeholders in the delegate race.
"We're running campaigns right now, so we can be very helpful on the ground in our states. And that's where we are. We really need to do an outreach to the delegates," Rep. Lou Barletta (R-Pa.) told reporters after the meeting.
Barletta was one of a half-dozen members who attended the meeting at the Capitol Hill Club with Ed Brookover, who manages delegate strategy for Trump. All have already endorsed Trump.