Trump campaign: Broader point about Obama and ISIS is not sarcastic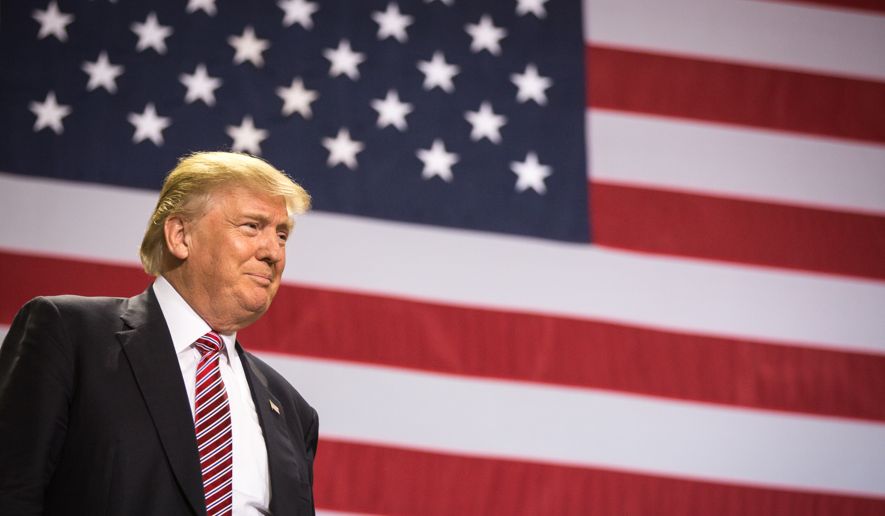 Donald Trump's campaign said Friday Mr. Trump was being sarcastic when he used the term "founder" to describe President Obama's relationship with the Islamic State terror group, but that his broader point about Mr. Obama's foreign policy was not sarcastic.
"I think the title that he gave, founder, was the point of sarcasm. The part that isn't sarcastic is that ISIS is the direct result of a failed foreign policy under the Obama-Clinton administration," Trump campaign senior adviser Sarah Huckabee Sanders said on CNN's "New Day."
"And that can't be disputed. ISIS didn't exist before the Obama presidency," she said. "It started during that. It has continued to grow without any plan to stop it, and the actions that this presidency and this administration has taken are what have allowed ISIS to form, to be the threat that it is today."
Earlier Friday, Mr. Trump tweeted: "Ratings challenged @CNN reports so seriously that I call President Obama (and Clinton) 'the founder' of ISIS, & MVP. THEY DON'T GET SARCASM?"
Mr. Trump raised the line about Mr. Obama being the "founder" of the group, and Hillary Clinton a co-founder, at a rally in Florida Wednesday evening, declining multiple opportunities in interviews and public appearances in the following 24 hours to clarify or walk back the labeling.