Trump casts doubt on electoral system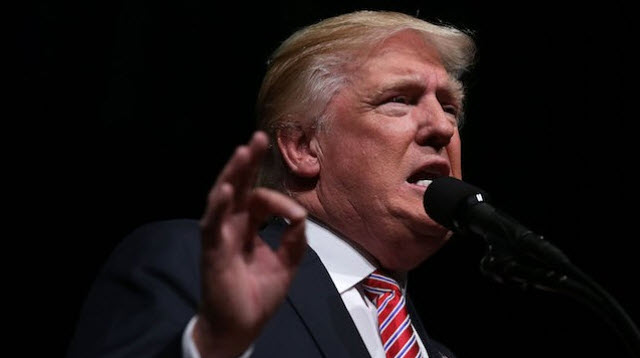 Donald Trump is casting doubt on the prospect of fair elections come November, criticism that could prompt his supporters to reject the possibility of a Hillary Clinton victory in the fall as fraudulent.
Trump has predicted at almost every rally this past week that the election could be "rigged" against him. He's labeled the mounting polls showing him trailing Clinton as "phony" and warned that voter fraud could steal the election from him.
The new tack comes days after a top Trump confidante warned to Breitbart News that there would be a "rhetorical bloodbath" if the powers that be denied Trump a fair election and laid out a plan for Trump to begin to delegitimize the election results months before the first ballots are cast.
"First and foremost is the inoculation, which is what Trump is doing, to put people on notice that if there is substantial evidence, or minor evidence, of voter fraud, and it's a close race, he will challenge the results," Trump ally Roger Stone told The Hill, adding that Trump could do so by either filing a lawsuit or encouraging "mass protests."
"Trump is a fighter, Trump is a brawler. Nobody is going to steal this election from Trump and have him go on his way."