Trump, Cruz pressure Kasich to exit GOP primary race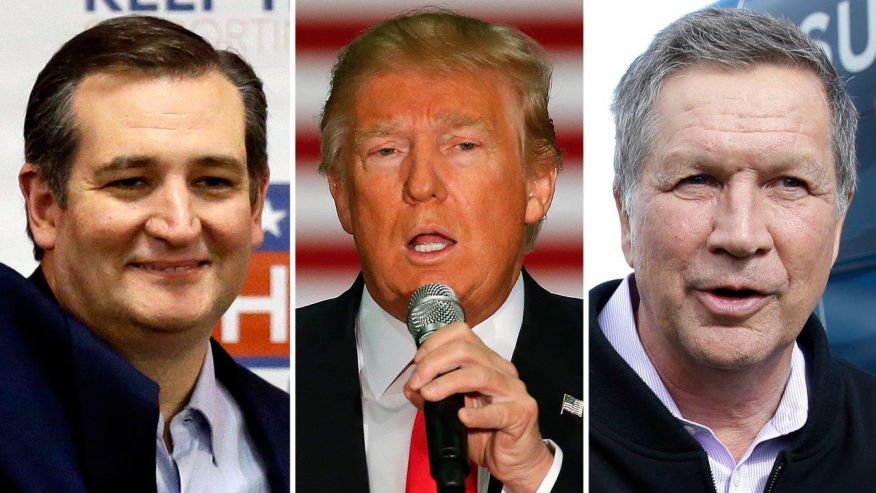 Donald Trump and Ted Cruz don't agree on much, but they seem to have come together on one point: John Kasich should get out.
Both Republican presidential candidates have turned up the pressure on Kasich, casting the Ohio governor as a nuisance candidate whose presence in the race is only frustrating their efforts to snag the nomination.
"If I didn't have Kasich, I automatically win," Trump claimed Sunday evening in West Allis, Wis.
Even Texas Sen. Cruz, who is second to Trump in the delegate race and eager to whittle the contest down to a two-man battle in the final weeks before the convention, is losing patience with what he describes as Kasich's "spoiler" bid.