Trump expected to sign new travel order Monday: reports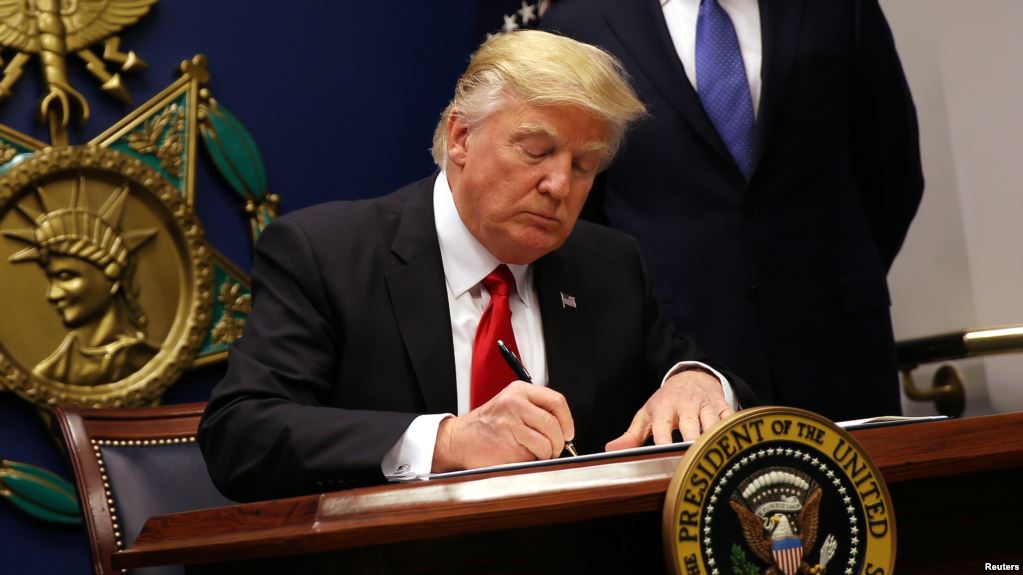 President Trump is slated to sign a new executive order on immigration and travel into the U.S. on Monday, according to reports.
Trump is expected to sign the new order at the Department of Homeland Security, according to Politico, which reported that DHS employees were instructed to work from home that morning.
Details of the new order have not been released, and it is unclear whether it includes significant changes from the original order signed in late January.
The new order will follow the hectic roll out of the first controversial executive action, which imposed a 90-day ban on nationals from seven predominantly Muslim countries entering the U.S.
The Associated Press reported earlier this week that the forthcoming order no longer includes Iraq among the affected nations, but that Iran, Syria, Yemen, Somalia, Libya and Sudan would remain on the list.