Trump hints that federal funding could be cut after U.C. Berkeley riot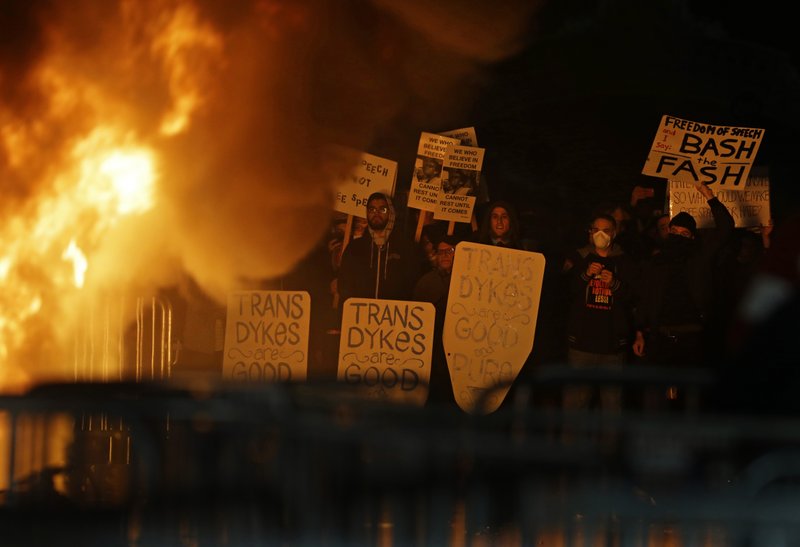 President Trump tweeted early Thursday that if schools like University of California, Berkeley, do not allow free speech, it may cost them federal funding.
The tweet was in response to violent protests that were in response to a planned talk on campus Wednesday by Milo Yiannopoulos, a controversial Breitbart News editor. The talk was canceled due to the protests.
The decision was made two hours before the event because a crowd of more than 1,500 had gathered outside the venue, the university said in a statement.
"Of paramount importance this evening was the campus's commitment to ensure the safety and security of those attending the event, the speaker, those who came to engage in lawful protest, as well as members of the public and the Berkeley campus community," it said.
The 32-year-old right-wing provocateur is a vocal supporter of President Donald Trump and a self-proclaimed internet troll whose comments have been criticized as racist, misogynist, anti-Muslim and white supremacist. He was banned from Twitter after leading a harassment campaign against "Ghostbusters" actress Leslie Jones.