Trump lays out plan to build up military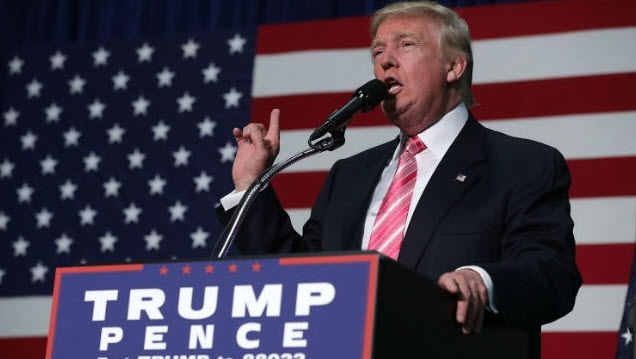 Donald Trump is offering a plan to revitalize America's military by building up troop levels and ending caps on the military budget.
The proposals, announced ahead of a Wednesday morning speech in Philadelphia, comes as the Republican presidential nominee looks to push back against Democratic attacks on his fitness to serve as commander in chief.
A fact sheet released by Trump's campaign ahead of the speech says he will "ask Congress to fully eliminate the defense sequester and will submit a new budget to rebuild our military as soon as he assumes office."
The sequestration measures that went into effect in 2013 affected both military and nonmilitary spending. It's unclear whether Trump believes the cuts to nonmilitary spending should remain.
Democratic presidential nominee Hillary Clinton has come out against all of the sequestration cuts, framing the levels as arbitrary.