Trump meets with families of people slain by illegal immigrants: 'Nobody wants to hear from us'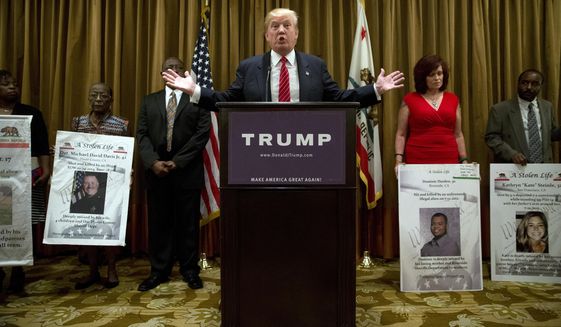 Embattled GOP presidential candidate Donald Trump held a press conference in Los Angeles on Friday night featuring family members of individuals who were killed by illegal immigrants.
Mr. Trump met with the families in private earlier in the day before holding the presser, Mediaite reported Friday.
Mr. Tump began his press conference by again defending his controversial comments on immigration, saying they were accurate and that Mexico was sending less than its best into the United States.