Trump mounts bid to find leakers, as speculation surrounds Obama officials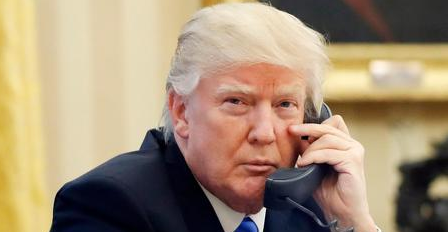 President Trump is setting out to uncover the saboteurs leaking damaging details about his administration, as speculation intensifies over whether current officials or a cabal of Obama lieutenants – or both – are turning the faucets.
One former senior intelligence official told Fox News he suspects ex-intelligence and other security officials, including former CIA Director John Brennan and former Director of National Intelligence James Clapper, were in some way involved in revealing details of Michael Flynn's conversations with the Russian ambassador. Those details contradicted what Flynn had told Vice President Pence and other Trump officials, leading to his resignation as national security adviser earlier this week.
"There were rumors from Day 1 when Mike Flynn signed aboard Team Trump that people were going to come after him," the source said, suggesting it was part of an effort to preserve the Iran nuclear deal and settle old grudges. "Individuals within the intelligence community that fired him once didn't want him to come back."
A Clapper spokesman put out a statement late Thursday appearing to distance the former intel boss from any leaks, voicing support for a probe while urging the new administration to take a sober approach to the investigation.
"Leaks need to be investigated, but those investigations should be conducted in a manner that is not disparaging of our dedicated IC professionals, nor destructive to the entire community," Clapper spokesman Shawn Turner said.