Trump: Muslim judges might be biased against me, too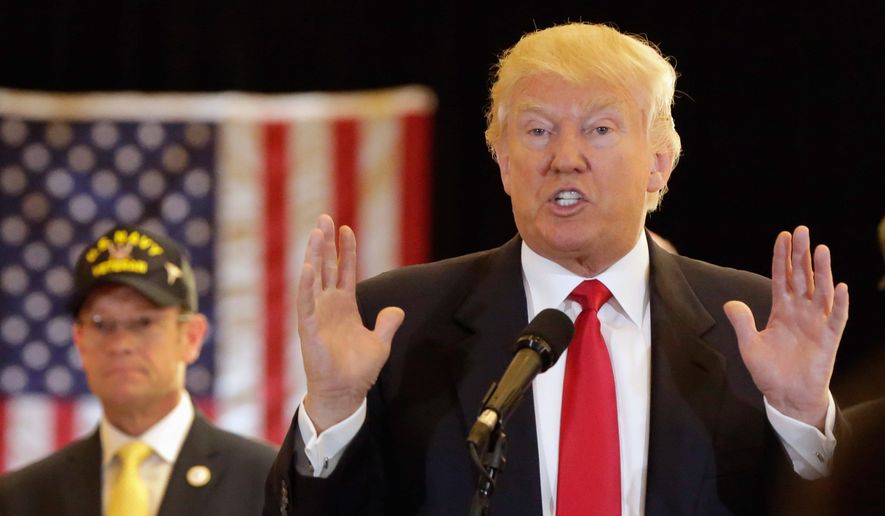 Standing by his contention that a Mexican judge is treating him unfairly because of his plan to build a wall on the U.S.-Mexico border, presumptive GOP presidential nominee Donald Trump on Sunday said it's "possible" that Muslim judges also could be biased against him.
In an interview on CBS' "Face the Nation," Mr. Trump said his proposal to temporarily ban all Muslims from entering the U.S. could theoretically lead Muslim judges to single him out and treat him unfairly.
"It's possible, yes. That would be possible, absolutely," Mr. Trump said when asked about the prospect of getting a fair hearing in front of a Muslim judge.
Mr. Trump has come under intense fire — including from some fellow Republicans — for saying U.S. District Judge Gonzalo Curiel, who is of Mexican heritage, is biased against him. Judge Curiel is presiding over a lawsuit brought against Trump University.