Trump nominates Kirstjen Nielsen to be DHS Secretary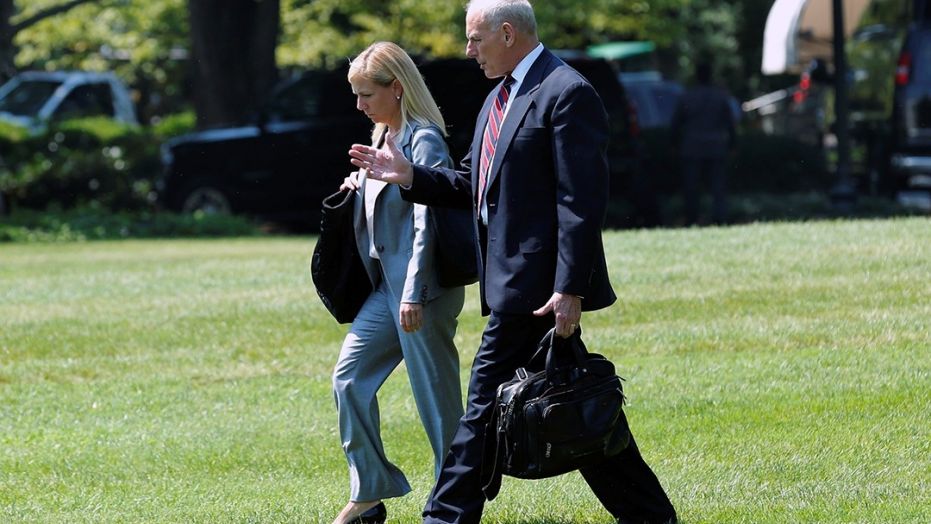 President Trump Wednesday nominated White House Deputy Chief of Staff Kirstjen Nielsen to be the new Secretary of Homeland Security.
If confirmed, Nielsen would replace White House Chief of Staff John Kelly. Kelly served as Trump's DHS chief for just over six months before replacing Reince Priebus as chief of staff July 31. Elaine Duke has been filling in as acting secretary in the meantime.
Nielsen would be the first former DHS staffer to lead the department, which was created by former President George W. Bush in 2003.
 Nielsen had served as Kelly's deputy at DHS and followed him to the White House when he replaced Priebus. Her departure leaves Kelly looking to fill another crucial administrative vacancy.