Trump pardons former Sheriff Arpaio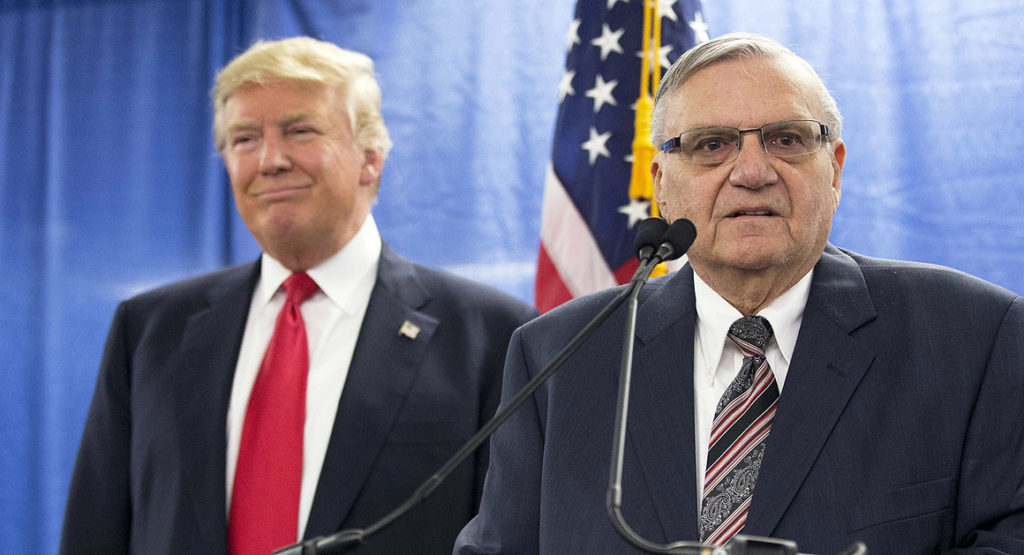 President Donald Trump on Friday pardoned former Sheriff Joe Arpaio, a controversial anti-immigration figure, who had been convicted of federal contempt of court.
The White House cited a lifetime of public service in announcing the pardon for Arpaio, who served for over two decades as a sheriff of Maricopa County, Arizona prior losing his reelection bid last November. The defeat at the time was considered a significant victory for immigration rights advocates.
"Arpaio's life and career, which began at the age of 18 when he enlisted in the military after the outbreak of the Korean War, exemplify selfless public service," the White House said in a statement.
Trump had signaled that a pardon for Arpaio may be coming during a rally in Arizona on Tuesday, but the president opted not to avoid causing a