Trump Picks Opponent of the Obama administration's EPA to run EPA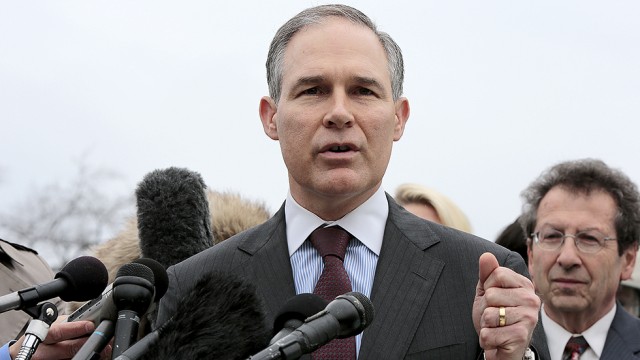 Oklahoma Attorney General Scott Pruitt, a longtime foe of the Obama administration's environmental regulations, is President-elect Donald Trump's pick to run the Environmental Protection Agency (EPA), according to reports.
Reuters, citing the transition team, reported Wednesday afternoon that Trump has decided to nominate Pruitt to the position. Earlier Wednesday, Politico reported that Pruitt was Trump's top choice for the spot.
Transition officials have not responded to requests for comment from The Hill.
Pruitt is a noted opponent of the Obama administration's EPA.
He has sued Obama to challenge nearly all of his major environmental regulations, such as the landmark climate rule for power plants, as well as water rules and standards for ground-level ozone pollution, haze, methane and more.
If confirmed by the Senate, Pruitt would oversee what is likely to be a major deregulation effort at the EPA.