Trump pitch to black voters: 'What the hell do you have to lose?'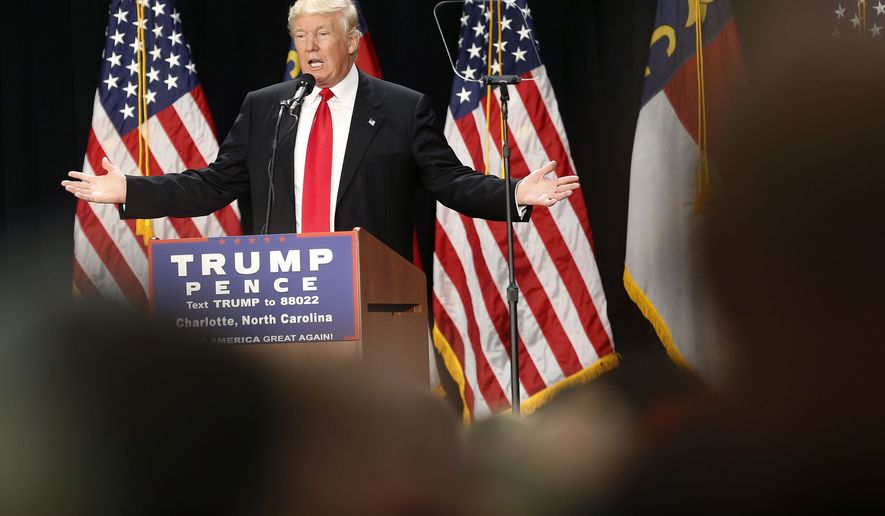 Donald Trump drew new criticism from opponents this weekend over comments he said during a campaign stop outside Detroit on Friday where he asked for the support of black voters.
"Look at how much African-American communities are suffering from Democratic control. To those I say the following: What do you have to lose by trying something new like Trump?" the Republican nominee for president asked during an afternoon rally in Dimondale, Michigan.
"You're living in your poverty, your schools are no good, you have no jobs, 58 percent of your youth is unemployed — what the hell do you have to lose?" Mr. Trump asked.
Democratic candidate for president Hillary Clinton responded to her opponent within minutes, tweeting: "This is so ignorant it's staggering."
"I'd love to chat with Trump about how black people are all 'living in poverty' but I can't decide which of my houses we should meet at," comedian George Wallace said in tweet Friday that has since been shared more than 5,000 times.