Trump posts video of GOP voter burning registration form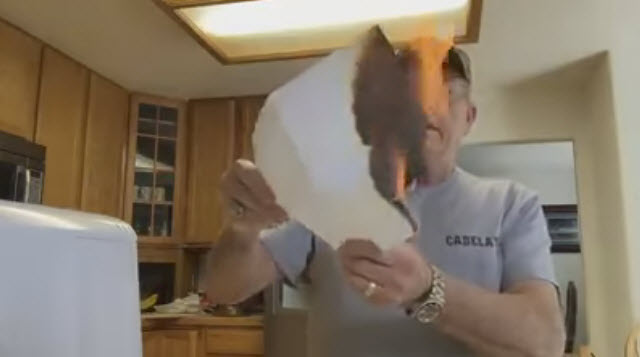 Republican presidential front-runner Donald Trump on Monday shared a video depicting an angry GOP voter in Colorado lighting his party registration on fire after rival Ted Cruz's delegate sweep there.
"This is happening all over our country — great people being disenfranchised by politicians," Trump tweeted with the clip. "Repub Party is in trouble!"
The video shows an unidentified man criticizing Colorado's presidential convention last Saturday. Cruz grabbed all 13 of Colorado's at-large delegates, building on the 21 he captured in the congressional district conventions last week.
"Republican Party, take note — I think you're going to see a lot more of these," the voter said before torching his registration form.
"I've been a Republican all my life, but I will never be a Republican again," he added. "Goodbye, GOP. I will not be forced to vote for somebody that I don't want to."