Trump promises immigration speech Wednesday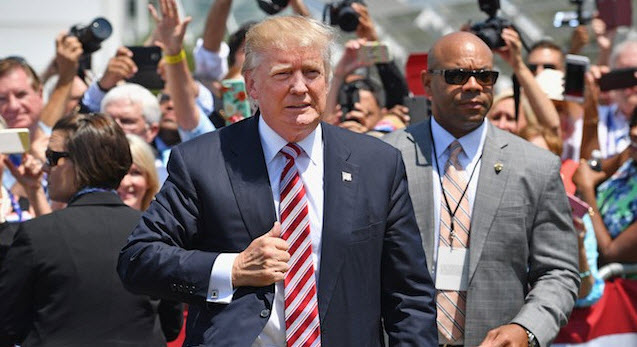 On Sunday evening, Donald Trump promised in a tweet that he'll deliver a major speech on immigration Wednesday — saying he's still looking for a larger venue.
Trump is looking more closely at the question of what to do about millions of illegal immigrants living in the country.
Last November, he floated the possibility of creating a "deportation force" to roust them from American communities, but many policy experts view this approach as highly impractical. It has also sparked a backlash from Hispanic voters.
After meeting with Hispanic leaders in mid-August, Trump suggested that he may soften his position on deporting an estimated 11 million illegal immigrants living in the country.