Trump promises major announcements on trade, North Korea after 'fruitful' 12 days in Asia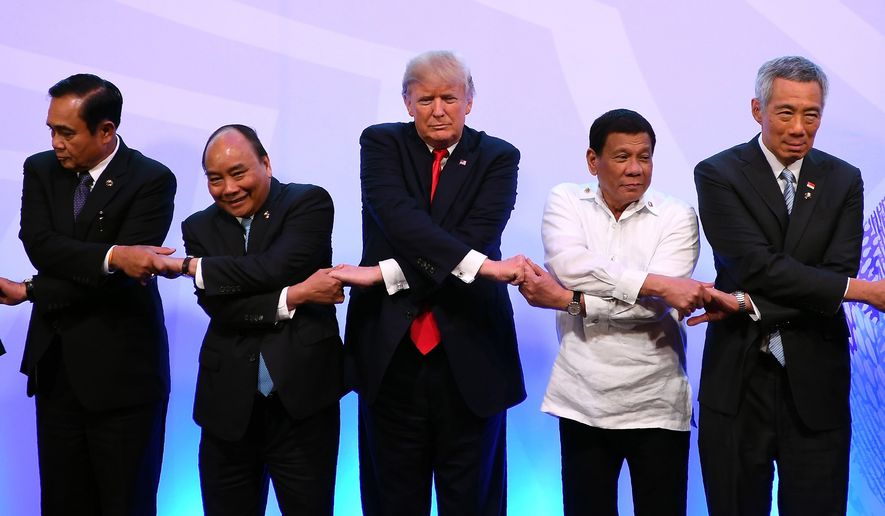 TOKYO — President Trump wrapped up his marathon trip through Asia on Tuesday, citing progress on trade deals, greater respect in foreign capitals for U.S. power and prestige, and reassurance of allies over nuclear tensions with North Korea.
As Mr. Trump departed an economic conference in The Philippines at the end of the 12-day trip, the longest by a U.S. president in 25 years, he described his efforts as "very fruitful."
"We've made a lot of big progress on trade," said Mr. Trump, pointing to business deals forged between U.S. and foreign companies. "We have deficits with almost everybody; those deficits are going to be cut very quickly and very substantially."
Due to arrive in Washington late Tuesday night, the president said he will make major announcements on trade and North Korea on Wednesday at the White House.