Trump promises to be the 'biggest cheerleader' for school choice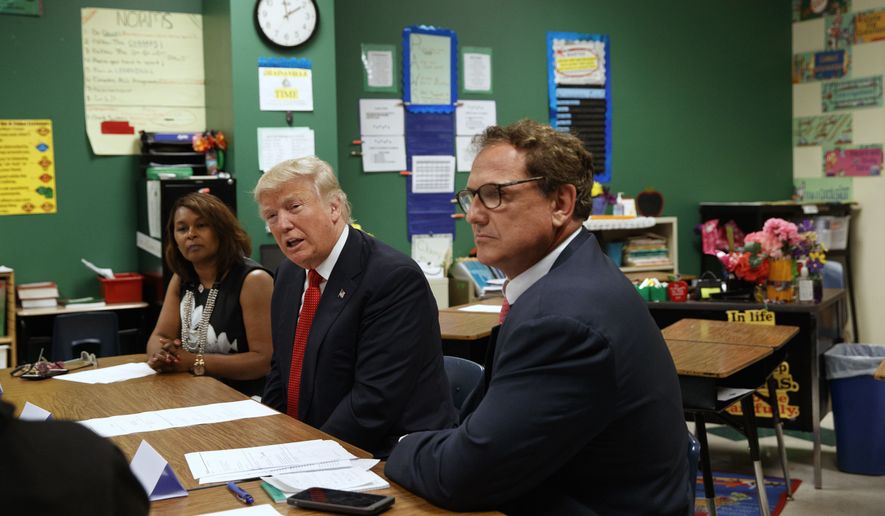 Donald Trump said Thursday he would make it a national priority to provide school choice to every child living in poverty in the United States, arguing that it could open doors for children trapped in failing schools.
Pledging to be the "biggest cheerleader" for the school choice movement, Mr. Trump said he plans to create a $20 billion block grant that will give parents the ability and the funds to choose between competing public and private schools for their children.
"If we can put a man on the moon, dig out the Panama Canal, and win two world wars, then I have no doubt that we can provide school choice to every disadvantaged child in American," Mr. Trump said at a campaign event in Cleveland.
The remarks come during a week in which Mr. Trump has worked to counter lingering questions about whether he is too unpredictable and lacks the temperament to be president.
In recent days, he has signaled he is open to legalizing some illegal immigrants and vowed to bolster military spending to confront the Islamic State and other global threats.