Trump Promises to 'Swiftly' Remove Criminal Illegal Immigrants 'On Day One'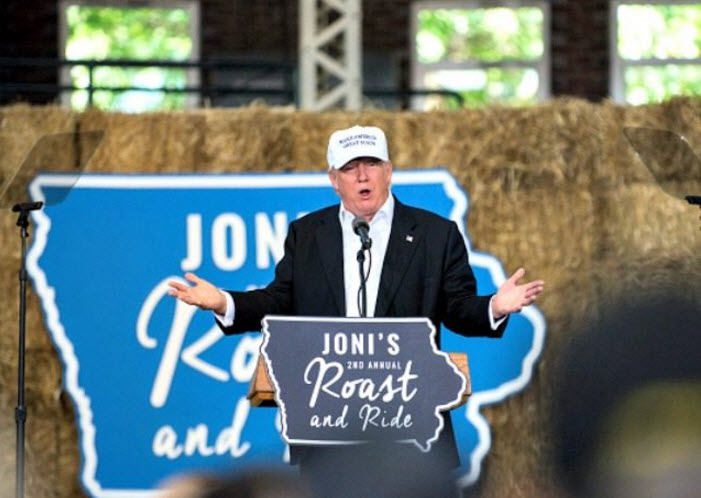 DES MOINES, Iowa — Donald Trump promised to start "removing criminal illegal immigrants" on day one during his speech in Des Moines, Iowa on Saturday at Sen. Joni Ernst's second annual Roast and Ride when he spoke to roughly two-thousand supporters.
"On Day One, I am going to begin swiftly removing criminal illegal immigrants from this country – including removing the hundreds of thousands of criminal illegal immigrants that have been released into U.S. communities under the Obama-Clinton Administration," the Republican nominee stated.
Trump's comments come after speculation that the New Yorker was waffling on his immigration stance — specifically on deportation. He has continuously promised to deport illegal criminals whom he calls the "bad ones."
"These international gangs and cartels will be a thing of the past. Their reign of terror will be over," Trump proclaimed.