Trump ready to crack the whip on GOP Congress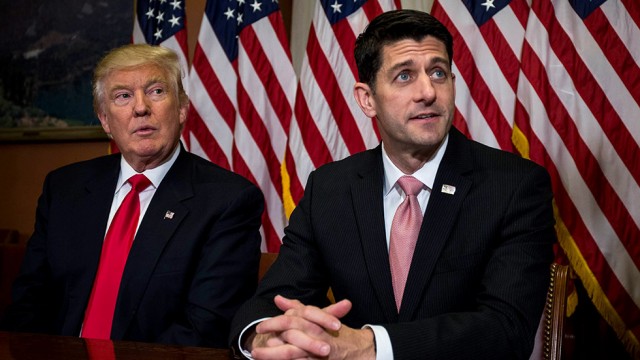 Having signed a flurry of executive orders, President Trump will soon shift his attention to Congress as he tries to push through an ambitious agenda, including an overhaul of ObamaCare, a border wall and a massive infrastructure package.
The White House won't only be working back channels with congressional leaders and rank-and-file lawmakers. Allies say Trump will likely bring his bully pulpit on the road, holding campaign-style events that specifically target vulnerable Democrats in red states like Montana and West Virginia.
Then there's his Twitter account: Hill Republicans say Trump will have no problem singling out through social media lawmakers he feels are standing in the way of his agenda.
"He's going to take names. He's going to look at the people who are supportive and who aren't," Rep. Mark Sanford (R-S.C.), one of the few Republicans who has at times criticized Trump, told The Hill. "I suspect he will be rigorous in calling attention to those he believes are hampering his legislative efforts."
Since taking office two weeks ago, Trump has turned to the same no-holds-barred approach that won him legions of fans on the campaign trail, picking fights with the media, Democratic protesters, foreign leaders and corporations sending jobs overseas.