Trump reverses Obama, reinstates program sending military surplus to local police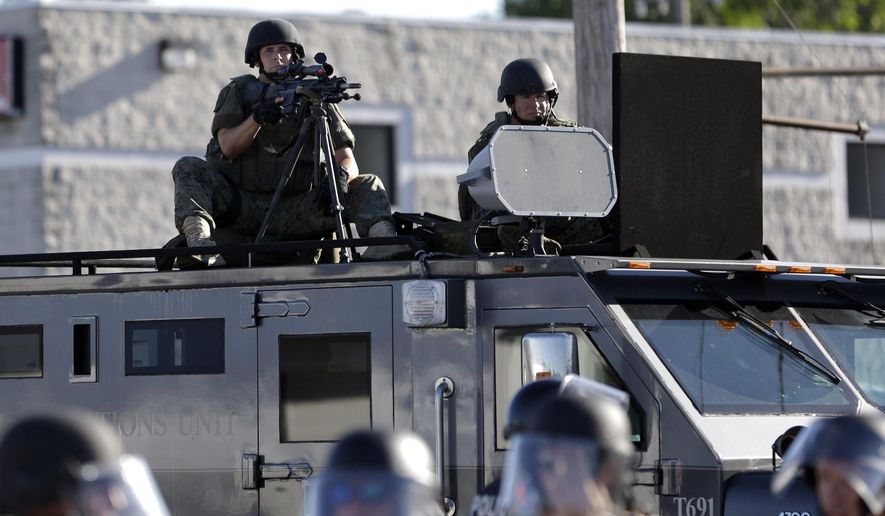 President Trump reinstated a controversial program Monday to ship a wide array of surplus military equipment to local police departments, giving them access to everything from armored vehicles to grenade launchers.
The move, heralded by law enforcement groups but decried by civil rights organizations, repeals Obama-era restrictions on a Department of Defense program that sent billions of dollars of equipment to SWAT teams and public school police alike.
President Obama imposed the restrictions after a heavy-handed police response to riots in Ferguson, Missouri, in 2014, saying the federal government shouldn't be making weapons of war available to civilian police.
Mr. Trump signed an executive order fully reinstating the Department of Defense's 1033 program, leaving decisions about the type of military equipment appropriate to deploy on the streets largely up to local police departments. The order also deleted additional oversight and training Mr. Obama had instituted.