Trump signals no intervention needed, says campaign 'united'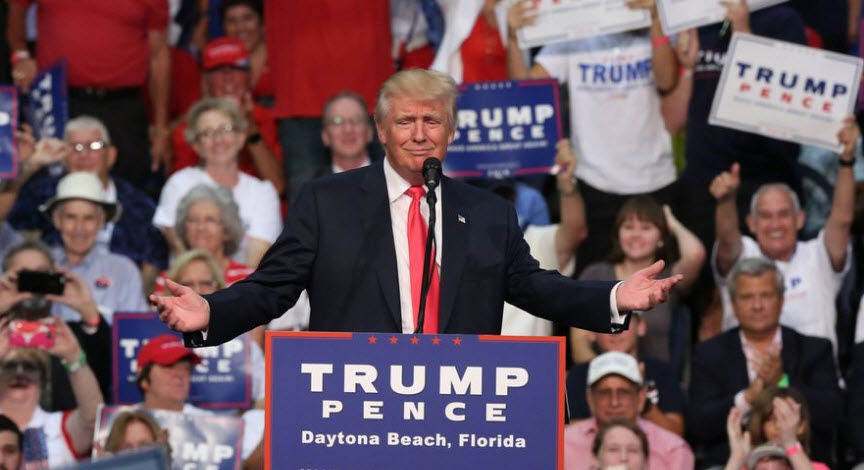 Donald Trump declared Wednesday that his presidential campaign was the most united it has ever been, pushing back against reports that key Republicans were planning an intervention with him to get the campaign back on track.
"I just want to tell you, the campaign is doing really well. It has never been so well united," Mr. Trump said as he took the stage at a massive rally in Daytona Beach, Florida.
"I would say right now it is the best in terms of being united that is has been since we began," said the New York billionaire. "We're doing incredibly well."
As evidence, Mr. Trump pointed to recent polls showing him leading Democrat nominee Hillary Clinton in battleground states Florida and Ohio and a neck-and-neck race in Pennsylvania.
Other polls have shown the race tied in Ohio and Mrs. Clinton leading in Pennsylvania.