Trump tells GOP seats are in jeopardy if they don't vote for health care plan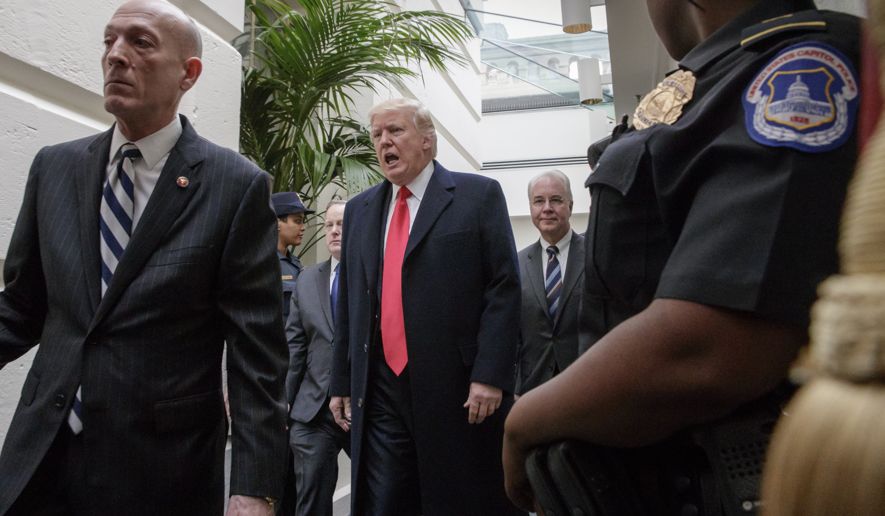 President Trump told House Republicans Tuesday they'll lose their seats in the 2018 midterms, and could cost the GOP its majorities in Congress, if they don't vote for his plan to repeal and replace Obamacare.
With a first floor vote looming Thursday, the White House said Mr. Trump wasn't threatening retaliation, but rather predicting payback from voters angry at conservatives who squandered the one chance they'll get to erase the massive 2010 health law and replace it with a more conservative solution.
"Honestly, a loss is not acceptable, folks," the president told House Republicans.
Mr. Trump even called out the bill's chief opponent, House Freedom Caucus Chairman Mark Meadows, in front of his colleagues, saying he would "come after" the North Carolinian if his group didn't come around. The light-hearted nod to his bully pulpit and famous Twitter thumbs provoked laughter, yet it reflected a president who knows he cannot enact historic tax cuts and create a legacy unless he first delivers on health care.